Quick Tip – Potatoes
When we bake potatoes, we always bake as many extra as we can fit on the baking sheet. Pop the uneaten whole potatoes in the fridge and then you have super fast side dishes for the next few days.
Simply peel (or not) and cut into large chunks.  Get some coconut oil really hot in a skillet and saute until golden.  Drain on paper towels.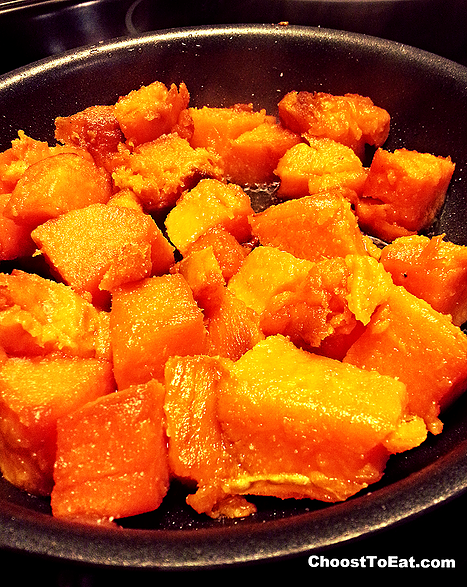 It makes for a quick, hearty, delicious side dish.  You also might be less inclined to add on unhealthy toppings.
Works easily well for any potatoes, savory or sweet.
*** Extra tip: we never wrap potatoes in foil to bake.  It's not needed and we like the skin better nice and crispy.  With white (or savory) potatoes we wash well, prick the skin and sprinkle liberally with coarse sea salt.  With sweet potatoes or yams, we wash well and place them in a pan.  Easier, quicker and less wasteful.