This probably isn't authentic in any way, but it's close enough to cure our cravings and prevent a fast food stop.  And it's super easy, inexpensive, relatively healthful, and a perfect last minute dish.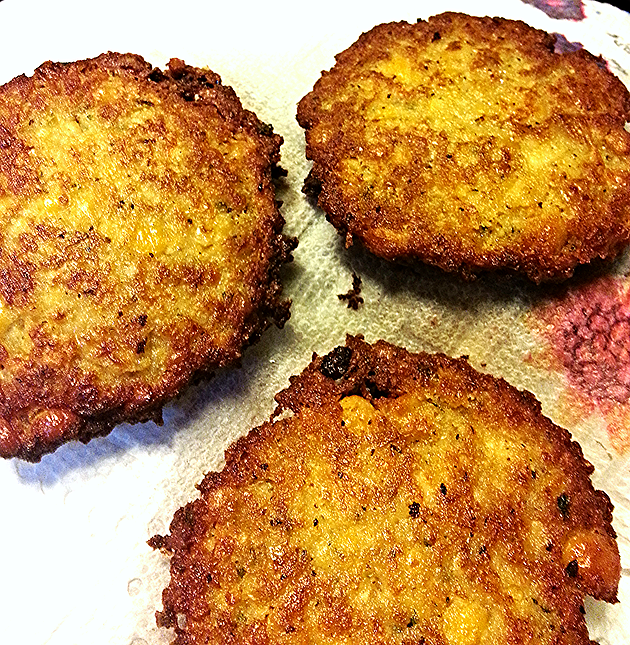 Some people put the garbanzo beans in the food processor with the other ingredients, but we like the texture of coarse mashing the beans and think it's worth the extra step.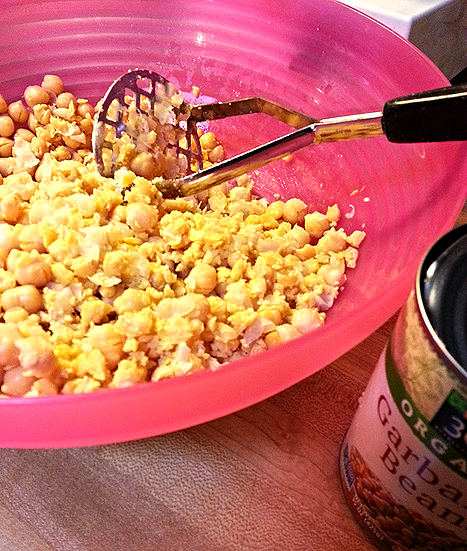 Process or blend the rest of the ingredients except for the flour and oil and then dump on the mashed beans and just mix in well. Then add the flour.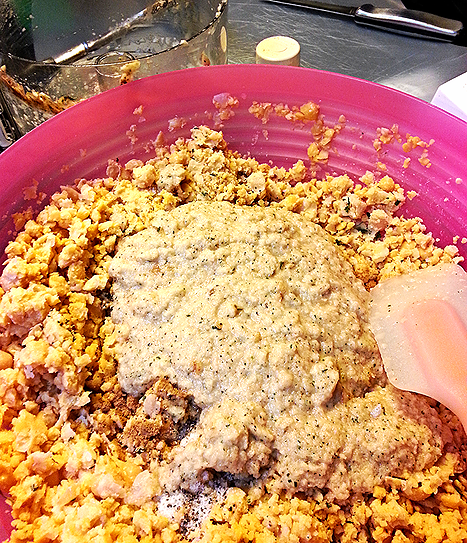 Use a scooper (a 1/4 cup measuring cup would work as well) to make them roughly the same size. It's fine that they are golf ball shaped at this point. Don't be tempted to flatten or mess with them in any way until they brown and "set".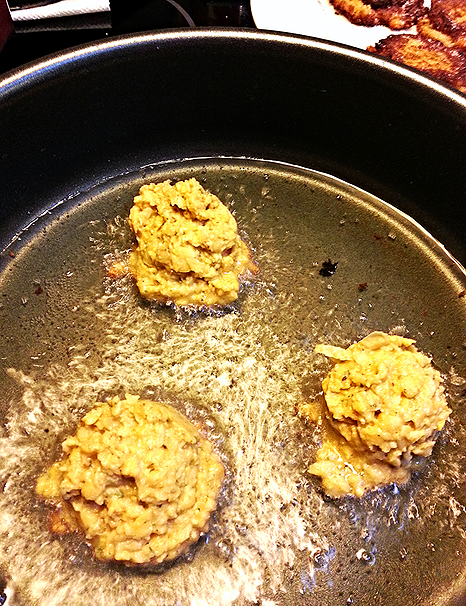 Once set, they are easy to flip and brown on the other size. Then drain on paper towels.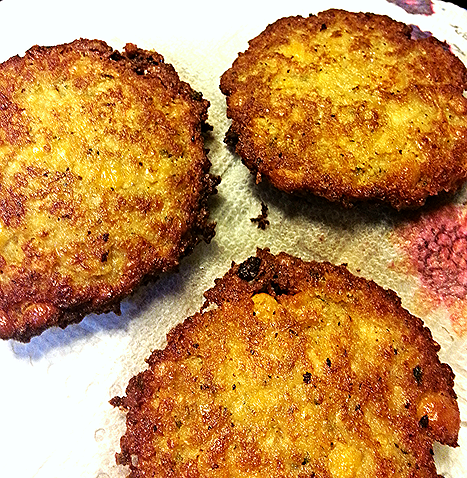 We usually have them with some type of modified tzatziki sauce. I'll post the recipe for ours soon.
Brock Falafel ish
4 cans organic chickpeas
2 large onions
3 T dried parsley
4 T oil (olive, melted coconut, melted butter, your choice)
10 cloves of fresh garlic
1 T salt
1T coarse black pepper
1 t cayenne (or to taste, or can substitute hotsauce)
4 T cumin
6 T flour (I use gluten free all purpose flour mix)
Coconut oil for pan frying (can also be baked)
Drain and rinse chickpea.  Coarsely mash.  It's a little more work, but worth it.  The texture isn't right if you blend it or put it through a food processor.  Set aside.
In a food processor combine the rest of the ingredients (except the flour and pan frying oil) and blend smooth.  Add to the mashed chickpeas with the flour and stir to combine.  It should come together nicely.
I use a scoop to make them close to the same size so they cook evenly.
Heat oil (I used about 5 T coconut oil) nice and hot in a large skillet.  Drop scooperfull into hot oil about 3-4 at a time, and let it sit untouched until browned (about 3 minutes or so, depending on temperature.  Once browned it's easy to flip.)  Flip and then flatten to desired thickness with spatula.  Cook another 3 to 4 minutes.  Remove to paper towels to drain excess oil.